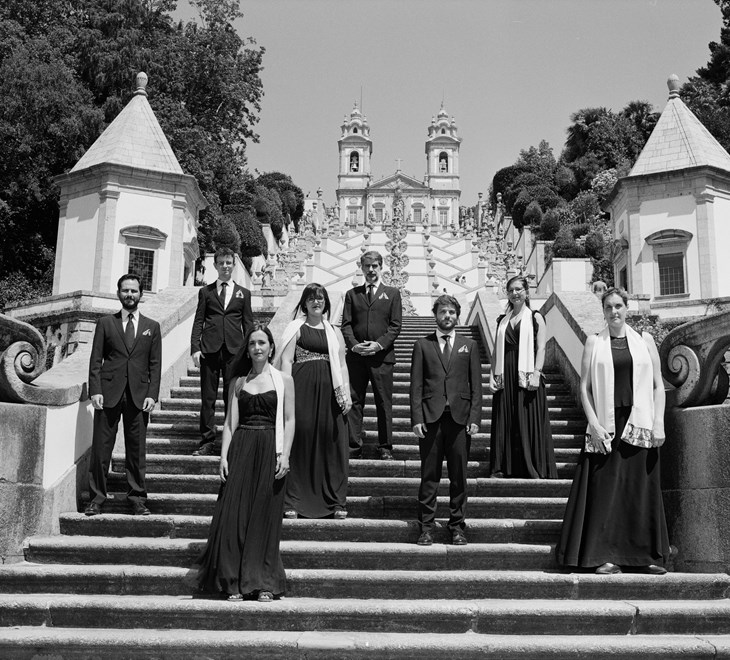 Cupertinos - Gramophone 2019 Award - Winners Early Music Category!

Founded in 2009 by the Cupertino de Miranda Foundation (Vila Nova de Famalicão, Portugal), the vocal ensemble Cupertinos has established itself as a true ambassador of Portuguese Polyphony. Its purposes are recovering, studying, and disseminating the vast and yet largely unknown Portuguese musical heritage of the 16th and 17th centuries.
Playing an annual average of two dozen concerts, the Cupertinos have already presented around two hundred and fifty works by different composers, such as Duarte Lobo (c1565-1646), Manuel Cardoso (1566-1650), and Pedro de Cristo (c1550-1618), including over one hundred modern premieres.
Their first album was recorded at the Basilica of the Good Jesus of the Mount (Braga) in a partnership with the prestigious label Hyperion, featuring works authored by the composer Manuel Cardoso in what is a careful selection of some of the most striking works of one of the greatest undisputed artists in the history of Portuguese music.
The distinction the ensemble has now been given with the 'Gramophone Classical Music Award 2019' in the 'Early Music' category will allow the Cupertinos to reach a higher level and an unprecedented acknowledgement in Portugal.
Together with their regular activities all over the country, the Cupertinos will now enter a new stage in their mission of international dissemination of our extraordinary musical legacy.
CD now available on our (online and physical) Store and on iTunes
Listen to audio excerpts and learn more on Hyperion's website