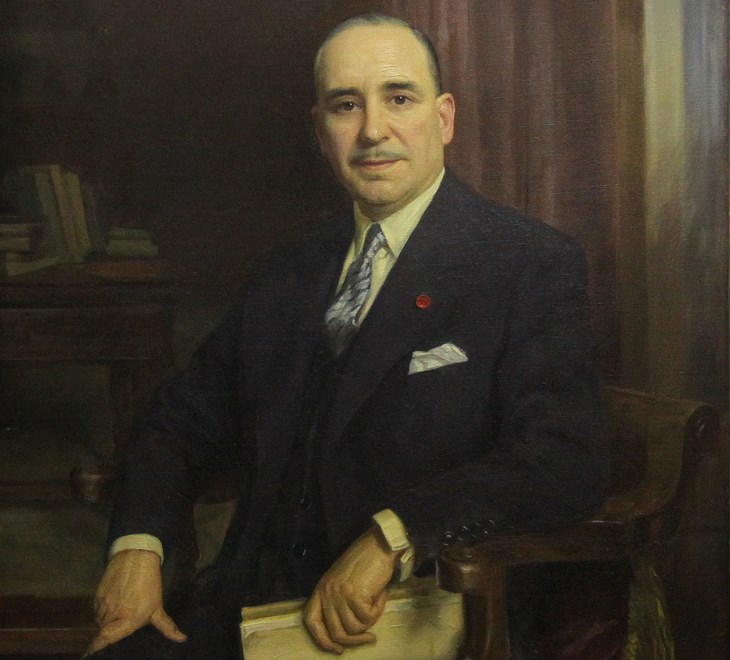 ARTHUR CUPERTINO DE MIRANDA (1892 - 1988)

Arthur Cupertino de Miranda was born on 15 September 1892 in Quinta de Felgueiras, in the parish of Santa Lucrécia do Louro, municipality of Vila Nova de Famalicão. Born to a family of wealthy farmers, Francisco Cupertino de Miranda and Joaquina Nunes de Oliveira, he was the youngest of four brothers – José, Augusto, António, and Arthur.
At the age of 19, he got married to Elzira Celeste Maya de Sá Cupertino de Miranda and the couple settled in Porto.
He became one of the most prominent figures in the banking sector in Portugal, mostly due to his financial insights and his productive activity. In 1919, he paired up with his brother António and they both opened a banking house called Casa Bancária Cupertino de Miranda & Irmão, Lda in Porto, subsequently renamed as Banco Português do Atlântico in 1942.
In the 1960s, he acquired a 1,700-hectare farm in the Algarve and envisioned a major tourism project that featured a marina, several hotels, a casino, and a few golf courses, thus founding Lusotur.
He lent his vitality to several companies, such as Companhia Vidreira Nacional (Covina), Companhia Vidreira Brasileira (Covibra), Companhia de Fomento Colonial, and Sociedade Algodoeira de Portugal.
He was awarded the Commendation of the Military Order of Christ (1934); the Grand Cross of the Order of Civil Merit of Spain (1964); the Gold Medal of the Municipality of Vila Nova de Famalicão (1964); the Commendation of the National Order of Cruzeiro do Sul (1965); the Empress Leopoldina Medal of the Historical-Geographic Institute of São Paulo, Brazil (1967); the Grand Cross of the Order of Benefaction of Portugal (1969); the Gold Medal of the City of Porto (1969).
He created a foundation named after him with the aim of promoting education, culture, and social assistance. He was its founder, together with his wife, Elzira Cupertino de Miranda. He was the lifetime Chairman of the Board of Directors of the Foundation.
After the death of Elzira Cupertino de Miranda in 1978, he settled in Lisbon.
Arthur Cupertino de Miranda died in Lisbon on 13 July 1988.