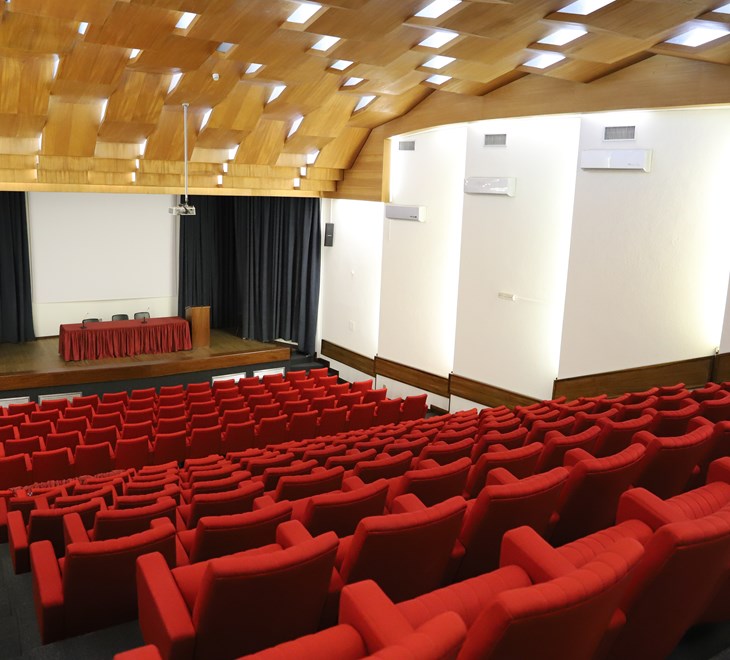 AUDITORIUM
The Auditorium is a fundamental venue for the various activities of the Cupertino de Miranda Foundation. It hosts internal and external initiatives, e.g., activities promoted by schools, companies, associations, or city bodies. It is a reference for the Foundation's cultural and social solidarity actions. With capacity for 176 amphitheatre seats, it has excellent acoustics. It has air-conditioning, and sound and audio-visual equipment for various types of initiatives – conferences, concerts, debates, poetry recitals, film activities, etc.
Datasheet:
Capacity: 176 amphitheatre seats;
Air-conditioning;
Audio-visual equipment.