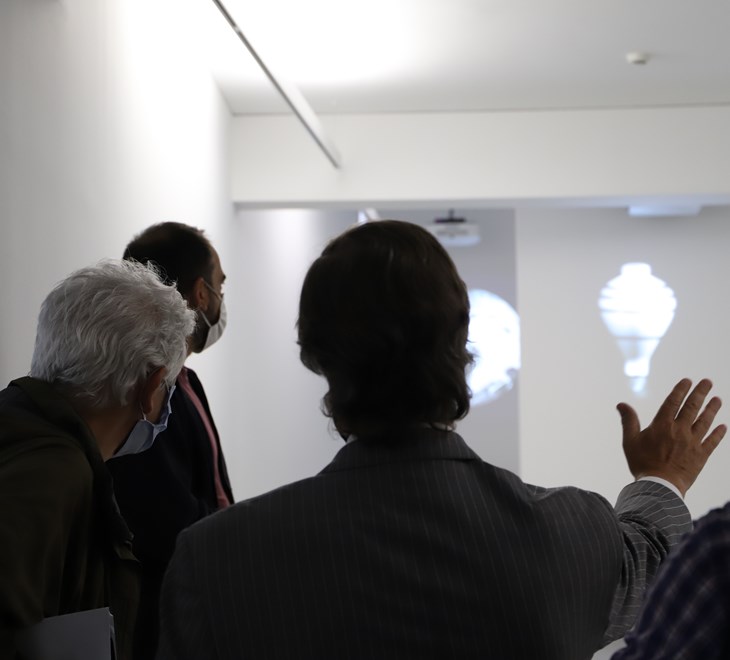 The title of the exhibition 'Praise and Simplification of Portuguese Literature' was borrowed from a poem by the surrealist Portuguese poet Mário Cesariny, whose documental and artistic collection is held by the Cupertino de Miranda Foundation. The poem is entitled 'Praise and simplification of Álvaro de Campos', where Mário Cesariny theorises his relationship with Fernando Pessoa.
The exhibition extends over four floors and fourteen rooms, and in each of the rooms there is a text explaining what is shown inside.
The exhibition is offered from the present to the past, seeking to establish connections between each of the spaces that may at times be less obvious.
We begin in the 20th century and retreat back to the 13th century.
The choices made by the exhibition curators – António M. Feijó, João R. Figueiredo and Miguel Tamen – revolve around authors whose inclusion in the canon of Portuguese literature is indisputable from the curators' point of view.
The canon of Portuguese literature is understood as a list of authors that are worth reading.
Portuguese literature is linked to various formats and media, namely film, such as the particular case of Manoel de Oliveira's films, which are closely related to Portuguese literature, justifying their presence throughout the exhibition.