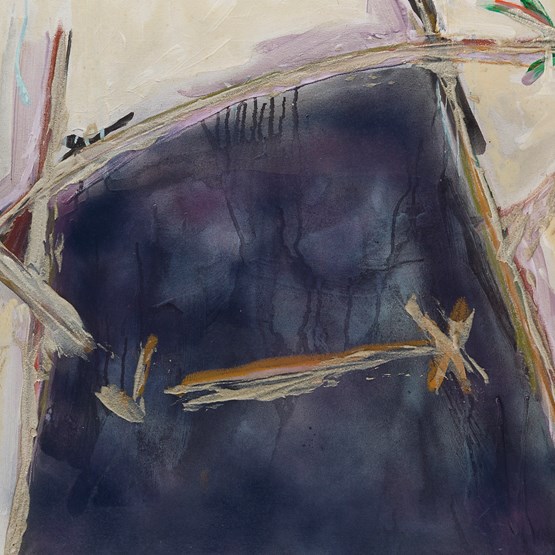 Temporary
Rui Aguiar – On Scattered Roots
Inauguration of "Rui Aguiar – On Scattered Roots"
April 30, Saturday, 5pm, at Cupertino de Miranda Foundation, Vila Nova de Famalicão.

The Portuguese Centre for Surrealism has hosted several exhibitions in connection with Surrealism, displaying over the years different authors and artists who developed their creative activity within the movement with outstanding pictorial and aesthetic work, such as Mário Cesariny, Cruzeiro Seixas, Fernando Lemos, among other great names of national and international Surrealism.
On this occasion, we are hosting an exhibition by the artist Rui Aguiar, who, despite not having developed his activity within the Surrealist movement, surely shows an identical inspiration and aesthetic concern in his creative process. Thus, this exhibition features a relevant nucleus of the artist's works, some of which were made especially for this exhibition space. In the objects, we find, perhaps, the artist's most Surrealist traits since he alters the meaning of the materials he uses in their construction.
In this sense, it is with great joy that the Cupertino de Miranda Foundation welcomes this exhibition and, in particular, the artist Rui Aguiar.
I would like to thank the very special collaboration of the artist, who has generously lent his works for this exhibition, also contributing to the enrichment of the collection of the Portuguese Centre for Surrealism.
Pedro Álvares Ribeiro, Chairman of the Cupertino de Miranda Foundation
Read more
Place

Portuguese Centre for Surrealism - Cupertino de Miranda Foundation

Date

30 April to 10 September 2022

Hours

5 PM