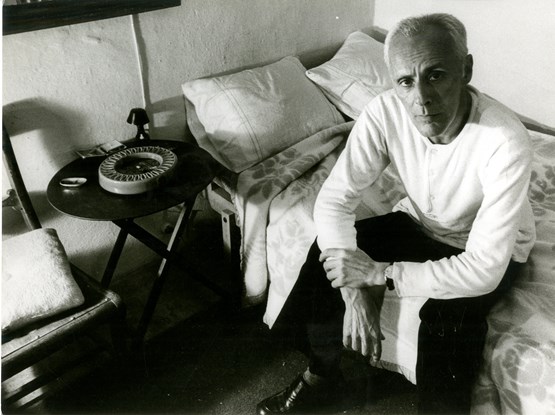 Mário Cesariny - Meetings XIII
Mário Cesariny - Meetings XIII
From 28 to 30 November, the Cupertino de Miranda Foundation organised the thirteen edition of Mário Cesariny – Encontros em Vila Nova de Famalicão.
Holding the legacy of Mário Cesariny, the Foundation hosts these annual Meetings in honour of one of the main representatives of Portuguese Surrealism, considered one of the big names in national culture.
The programme of the Meeting was vast and included workshops on artistic expression, book releases, poetry recitals, and much more.
Free admission
Ler Mais
Local

Cupertino de Miranda Foundation

Data

28 to 30 November 2019
Notas
Image © Eduardo Tomé